Originally written on 15th August 2019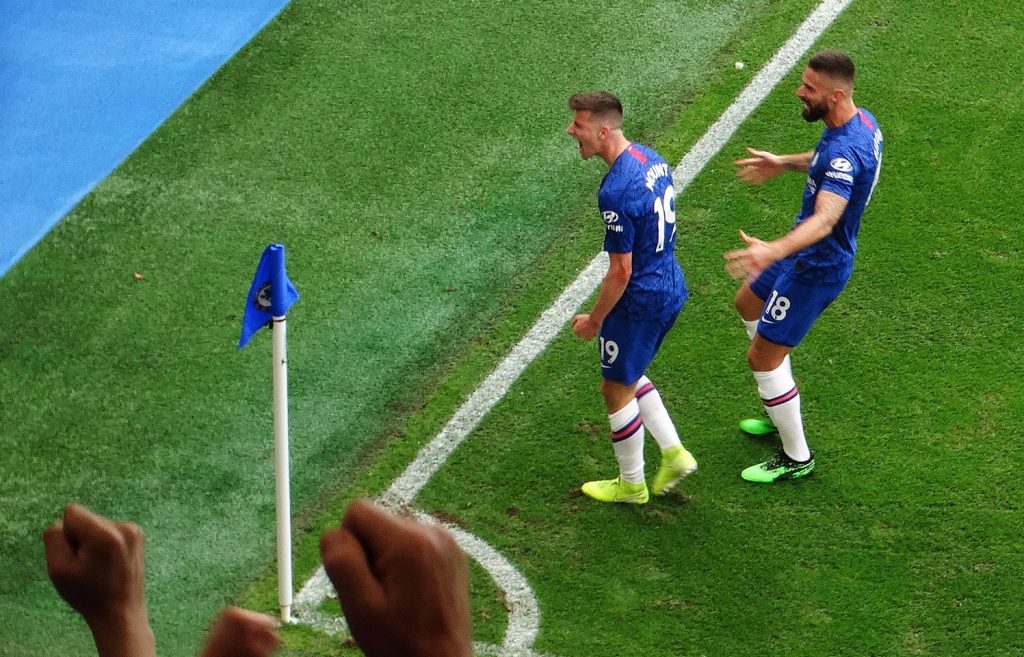 Just like all good Football Manager saves, Frank Lampard has got a project on his hands. Chelsea are currently in a period of transition, after the managerial merry-go-round which has seemed to have stunted the Stamford Bridge side in recent years. However, with the appointment of club legend Lampard, it seems he's a choice very much for the long-term. However, according to Chris Sutton, Lampard has 'one hell of a job on'. So by using FM as inspiration, what can Lampard do to make Chelsea an English – and European – superpower again?
Utilising What He's Got
Whilst Chelsea may not have been able to sign any new players this summer, they are still welcoming a new face. Christian Pulisic joined the club in January from Borussia Dortmund, and was loaned straight back to the German club for the remainder of that season. Although he was Maurizio Sarri's signing, Lampard must get the best out of the 20-year-old winger, who has a promising future and has already captained the US national side. He cost the club the eye-watering sum of £58m, however you don't have to spend that much to see yourself in a Chelsea shirt. Thanks to Promo Codes For, you can find a whole range of discounts on sporting goods from retailers such as Sports Direct, Nike and North Face, meaning you don't have to pay top dollar to get ready for the new season.
Whilst Pulisic has something to prove in the Chelsea blue, he's not the only one. Every player is fighting for their place in Lampard's side, and with the club legend looking forward to a long-term spell at the club, there are several players fighting for their futures. Returning from multiple loan spells, Michy Batshuayi will surely have his final chance to impress before he's shipped out on a permanent, and Marcos Alonso will look to prove he has what it takes to stay at the club after falling behind Emerson in the left-back pecking order. After returning from a middling spell at Everton last season, the once-hyped Kurt Zouma will be looking to fulfil his initial promise as a youngster and nail down a regular starting berth in the Chelsea XI.
Make Europe a Success
With Chelsea winning the Europa League at the end of the season and finishing in 3rd place in the Premier League, Maurizio Sarri has left Lampard with a solid foundation but also a lot to live up to. Lampard is no stranger to success in Europe, having won the much-desired Champions League trophy as a player in 2012. Whilst the club's recent history in Europe's second competition – the Europa League – has been good (winning it in 2013 and 2019), the Champions League has somewhat passed them by.
Since the 2014/15 season, they have failed to get past the round of 16. Making a success of their upcoming UCL campaign will help Chelsea's reputation across the continent rise, which could attract a higher-class of player to the club when their transfer ban is lifted next summer. So how will Lampard motivate his players for European competition? Well he could start by showing the squad this video.
Play the Kids
Chelsea in the past few seasons have gained a bad reputation for farming out young players on loan to a whole host of clubs, never giving them first-team opportunities. However, with their transfer embargo (which stretches to the January window too), Chelsea have been forced to be a bit more creative. After losing Hazard to Real Madrid for £80m, David Luiz to Arsenal and Higuain returning to Juventus after the end of his loan spell, there are gaps in the Chelsea squad.
One thing that Lampard successfully did in his short spell at Derby was the utilisation of young players, including two Chelsea players in Mason Mount and Fikayo Tomori. With them having a successful season of first-team football under their belts, coupled with the fact that Tammy Abraham is also returning after netting 26 goals last season for Aston Villa, they're hoping to pick up where they left off – albeit in the Chelsea XI. Mount and Abraham both started vs Manchester United, and all three came off the bench in the Super Cup against Liverpool, showing already that youth is finally being given an opportunity at the South-West London club.