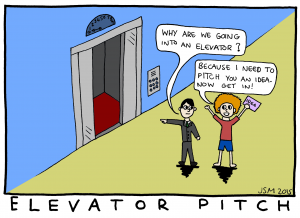 Drawing was probably my first passion. When I was younger I wanted to be an architect, but looking back I reckon that was because I liked drawing houses. I soon moved on to narrative work, writing and drawing my own comic strips, creating a huge variety of original characters. Whilst also allowing me to develop as an illustrator, it helped me to grow my own storytelling voice. Drawing comic strips also meant that my style can be construed as naïve art, a movement which I admire.
Sometimes my illustration and graphic design mixes. The image I created for my MA Scriptwriting Showcase was hand-drawn, with the brief being to create a logo to go alongside the title 'Shorts & Tees', featuring aspects of short films, theatre and radio.

During my Creative Writing BA, I did a module called 'Creative Writing in Digital Media', in which I produced an online comic strip, combining my illustrations with coding. You can click the image below to take a look.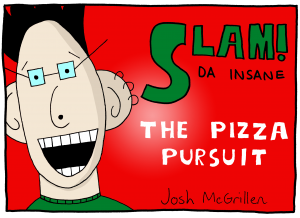 If like what you see and you want to commission me for any artwork, then get in touch via the form below!