The Predicament of Jackson Scott
Short Play
For the Shorts & Tees Showcase Festival at the end of my MA Scriptwriting course, I wrote and produced a short theatre play about Jackson, who, after killing his boyfriend Finley, is tormented by his spirit. For the performance, Jackson was played by Corey Rumble, Finley by Arthur Godden and Bernice by Jamie Simpson. It was directed by Adele Cordner.
After a positive reception, I am now looking at the possibility of developing the piece into a full-length play.
Photos taken during rehearsals.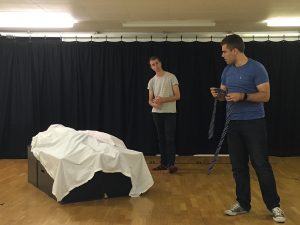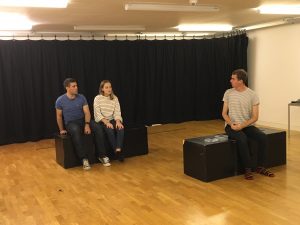 MA Scriptwriting
Bath Spa University, 2017-18
In the year-long course, I'd probably written more pages of script in that one year than I had in my previous 21. It started off with writing a 60-page theatre piece for the 'Theatre & Radio' module. The play, which had an queer theme, was about loneliness, isolation and family relationships. I am currently exploring ways in which to develop this script further.
For the 'Film & TV' module, I penned an 80-page children's animation script about the son of a fisherman, who, after falling into the North Sea, discovers an underwater world populated by anthropomorphic sealife.
For the 'Final Script' module I again decided to challenge myself and write a 110-page sci-fi thriller called 'Killing Time', where my protagonist travels forward in time and inadvertently witnesses his own death.
I graduated with a 2:1 degree in February 2019.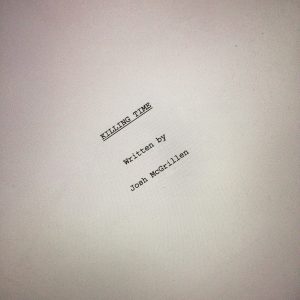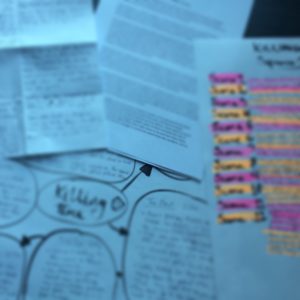 BA Creative Writing
Bath Spa University, 2014-17
During my three years on the course, I wrote for a variety of different mediums. However, scriptwriting – in particular – grabbed my attention.In my first year, I took the 'Introduction to Scriptwriting' module, where I was introduced to the basics of scriptwriting and wrote a 15-page animation script.
In my second year, I took the 'Writing for Theatre' and 'Scripting For Screen' modules, where I penned a 20-page one-scene theatre play, as well as a 30-page sitcom pilot set in a motorway service station called 'At Your Service', which I'm currently revisiting and developing into a spec script.
In my third and final year, the 'Advanced Script Project' was a dissertation-equivalent module in which I developed an idea for an animated comedy. The 30-page script was called 'Goob & Herb', where a lazy, gluttonous troll and a hyperactive rabbit lived together. The illustration of the duo was done by Philomena Wilkinson.
I graduated with a 2:1 with honours in July 2017.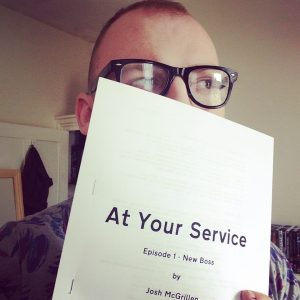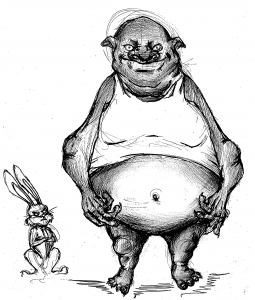 Seen anything you like? If you think you want to work with me, then do drop me a line!