Originally written on 26th June 2019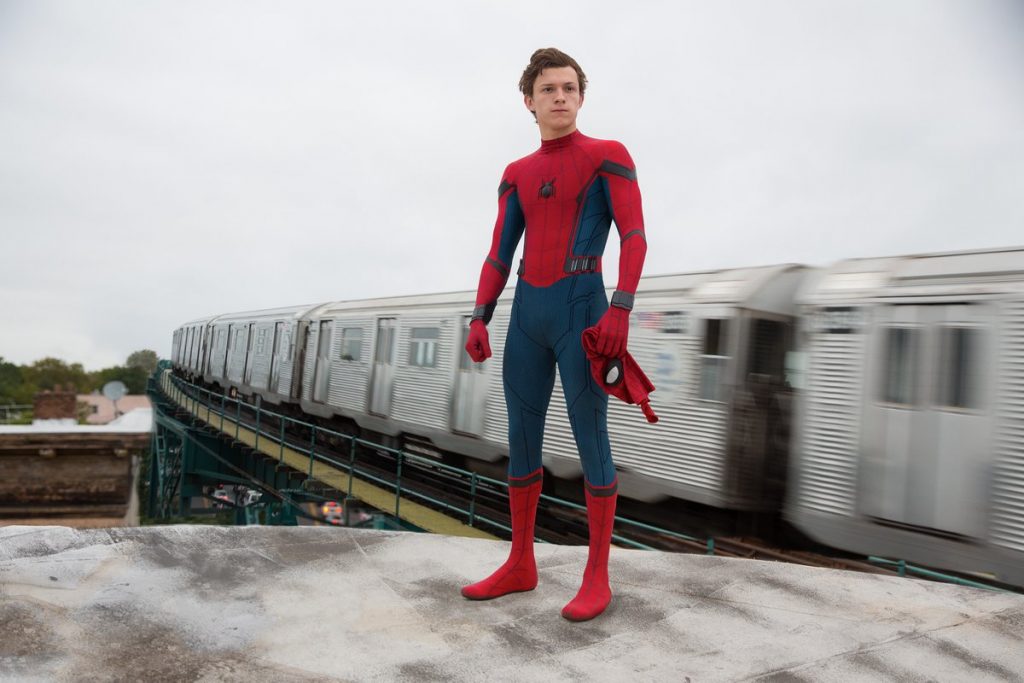 With Spider-Man: Far From Home due to hit theatres worldwide in the next few days, the hype is probably not as high as it has been for previous Spider-Man movies, especially coming after the behemoth that was Avengers: Endgame. Marvel Studios are hoping that this latest addition to the Spider-Man and MCU pantheons doesn't feel a bit like after the Lord Mayor's show. And with the latest film being partially set in London, that idiom was entirely appropriate. So how have the previous six live-action Spider-Man films fared with audiences and critics?
6. The Amazing Spider-Man 2
A bit of a mess really. After the wild success of the beginning of the MCU (before Spider-Man entered it), Sony looked at that and panicked a bit. That led to them trying to piece together their own shared universe with all the characters of the Spider-Man world. Ultimately though, there's only so much you can try to fit into a film before it bursts. In this film, there is (spoiler alert) the death of Gwen Stacey, the introduction of the miscast Jamie Foxx as Max Dillon (who goes on to become Electro), Harry Osborn turning into the Green Goblin, Peter Parker discovering the truth about his parents and the shoehorning in of Rhino right at the end. And that's before we get onto them trying to cram in every Easter egg possible to hint at a Sinister Six spin-off movie. It's a film that feels like it has too much to do in the short run time. And if you also feel like you don't have enough time (and like Peter Parker you want to make it onto the 'web'), then you can create a website quickly, easily and cheaply through 123 Reg voucher codes on My Favourite Voucher Codes.
5. Spider-Man 3
Ultimately the weakest of the three Sam Raimi Spider-Man films. It does have similar problems to the Amazing Spider-Man 2 in the sense that it has too many villains fighting (quite literally) for screen time. Venom probably deserved the spotlight as the sole villain, and his adaptation from page to screen wasn't translated as well as fans had hoped. However, Spider-Man 3 is remembered for much more than the abundance of villains. It has one of the cringiest sequences in modern film history.
4. The Amazing Spider-Man
Only a few years after the release of Spider-Man 3, a reboot of the franchise came about. Despite there being plans for a Spider-Man 4 in the works, Sony decided to start afresh with a new creative team as well as a whole new cast, with Andrew Garfield brought in to replace Tobey Maguire in the title role. The film does re-hash some of the plot points seen in 2002's Spider-Man, but it's a harmless enough reimagining that had potential to develop with further instalments. But we all know how that turned out.
3. Spider-Man
The OG. Starting off on a solid footing was vital for Sony if they wanted to replicate the success of other emerging comic book superhero films such as X-Men and Blade. Because the web-slinger had never featured on the big screen in America before, they had a blank canvas to work from. So they could include the cream of the crop when it came to characters and stories featured in the comic books, and it does a sterling job. Tobey Maguire's portrayal of Peter Parker was seen as faithful compared to his illustrated counterpart.
2. Spider-Man: Homecoming
The first Spider-Man film that was part of the MCU was hotly anticipated after the friendly neighbourhood Spider-Man was introduced to audiences in 2016's Captain America: Civil War. Tom Holland, the third actor to play Peter Parker on the big screen, managed to fit seamlessly into a starring role for this Hollywood blockbuster. Being embedded into the extended Marvel universe allowed for references to be made to previous films (namely 2012's Avengers), but also allowed Marvel to introduce big players like Iron Man into the film without detracting the focus from Peter Parker's journey of self-discovery as Spider-Man.
1. Spider-Man 2
Still seen as the best Spider-Man film, and seen by many as the best superhero film of all time, the second film in the Sam Raimi trilogy does a lot right. This film takes all the good bits about the first film, such as the relationship between Peter Parker and Kirsten Dunst's Mary-Jane Watson, and mixes them in with an exciting, action-packed story. The portrayal of Alfred Molina as Dr Otto Octavius was stellar, and the storyline of Peter temporarily losing his powers showed a fallible side to the superhero.
So there you go. Do you agree with this order? If you don't, then go watch the films again back-to-back in order and see if you agree with me then. Oh, and don't forget to watch Spider-Man: Far From Home, which is in cinemas soon.